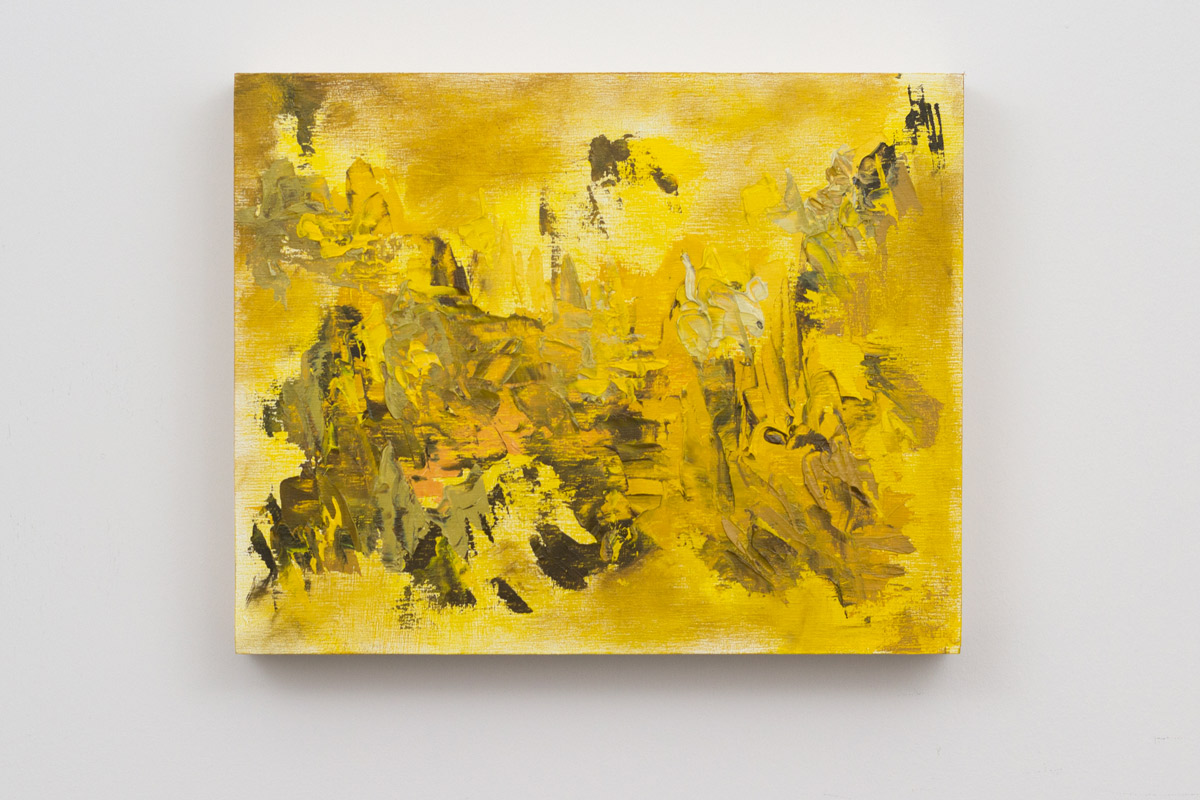 Little Yellow Gate
Agios Ioannis Series, Oil paint on wooden canvas, 8" x 10", 2018.
With this series of paintings, I created imaginary landscapes by using colors that reference six different locations in the village of Agios Ioannis, Crete. Each painting is an emotional response to places I often admired or analyzed during my stay in the village.
During my walks in the village, I came across a Venetian-style gate outside a yellow home. Watching the sunlight peak through the gate and create illusive shadows on the textured ground was one of my favorite moments during the day. Little Yellow Gate portrays the momentary effects of light at sunrise and sunset. This painting has a way of bringing joy to any space.